Our Very Own Sprinter Adventure Van – Intro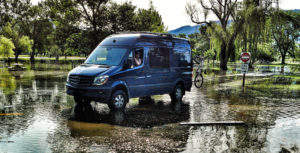 Well, it finally happened. We bought a 4×4 Mercedes-Benz Sprinter Van and have embarked on the adventure of upfitting and converting it for use as an adventure camper. We call her D.A.P.H.N.E. That's for Dynamic Adventure Pursuit House Near Everything. (Also, Daphne is a sweet name).
Daphne's purchase was mostly inspired by our friends at Outside Van and our very cold and uncomfortable (but still fun!) trip last year to eastern oregon and idaho for skiing. Those sub-zero temperatures and sleeping in the back of an SUV confirmed for us that we needed a better solution. At the point we could really go one of two ways:
1) Camper shell for the back of a pick-up truck
PROS: have a fully functional pickup truck like a Titan, F150, Tundra etc. Doesn't have to be a camper all the time. *might* be more cost effective. Done have to do much customization – the camper shell should already have everything we need. When not in camper mode, can easily carry 5 bikes and 5 people (assuming a 4-door truck, or even not)
CONS: need to store the camper shell when not in use. Can't get from the driving position to the camping position. Not as good for boondocking.
2) Sprinter van
PROS: Fully enclosed van shell is probably safer than camper shell. Easy to get from driving mode to sleeping mode. Great for boondocking. Great headroom throughout. Not so big that you can't drive around in the supermarket parking lot. Sprinter vans are super cool and everyone else is doing it.
CONS: Expensive. Have to do the conversion yourself or go the really expensive route and have it done for us. Not as easy to use as a toy hauler or other things once in camping mode (or is it?).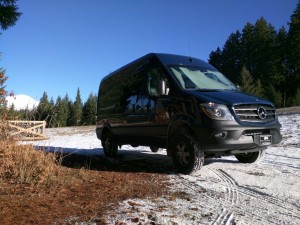 And as you already know, we chose #2. As you may also already know, here in 2015, these 4×4 sprinter vans  are hard to come by. We put in an order for ours back in April and it didnt show up until early November. And that's taking a little bit of a short-cut! The cool thing about custom ordering a sprinter (or any vehicle for that matter I imagine, this was my first time) is that you can get exactly the options that you want. Here is a link to our Sprinter Build Sheet. I think the critical items to have included are:
Crew van (with headliner and back seat)
High Roof
4×4
Active Safety package – blind spot monitoring especially. but high-beam assist is also really cool.
Fog Lamps
Cruise Control
Additional battery package
In hindsight, we've been told that we should have ordered the factory Espar engine heater too – but we didn't realize that till too late.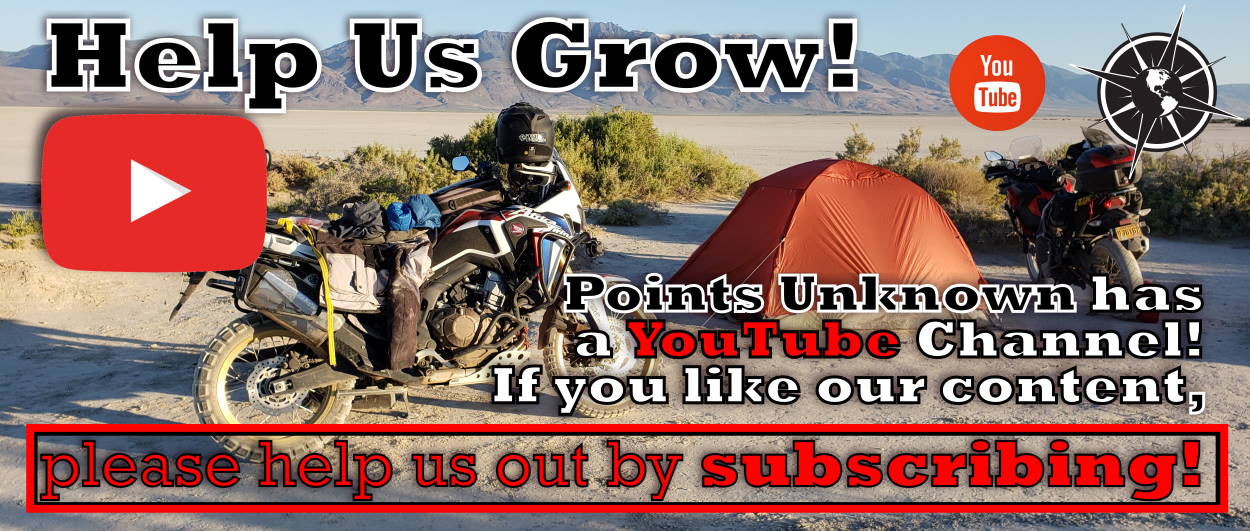 We opted for the 144″ wheel base. At first, I wanted the longest one there was – the 170″ WB extended. But after test driving a regular 170″ I realized (as so many have realized before) that these are just too long to really be useful in town (and probably hard to move around the backcountry roads too). The 144″WB still feels like it has plenty of room for us and two dogs and can easily be maneuvered in town, in parking lots, etc. I am glad we did not purchase the 170 extended – it would have been too much vehicle for us.
Also, we got the crew van because I wanted to have the option to carry more folks than just 2. I still wanted to have the option of carrying 5 people and 5 bikes, as we so much enjoyed these big shuttles in the summer. Also, we thought having a finished headliner would save us a lot of labor (and we were right!).
We purchased our Sprinter from Mercedes of Tacoma. Super awesome people, really – couldn't recommend them more. Our sales guy Jim was very helpful and informative and kept us up to date with our build and shipping status as we waited the 8 months to get our van. After that the trade-in and buying process was really quite easy. Stoked on that.
So that takes us up through ordering and purchase. Next its on to cutting the first holes!